ISO

MAC stereo rose

cheapest possible
and i dont care about the usage :)

HELPPPPPPPPPPPP

Current Mood:

energetic
Hey everyone sorry its been so long ive been so busy with school and my kids,house cleaning i just havent had time to post anything.
Does anyone have the MAC LADY GAGA lipstick ? that theyd sell me i dont mind if its used the cheaper the better and also im looking to MAC PAINTERLY PAINT POT (no dry stuff pwease ive been duped before
)
plmk :) <3Jess
Check out my youtube channel if youd like and maybe subcribe that would be great.....
Trippsstar
Current Mood:

frustrated
since i cant find the right batteries for my damn camera heres my sale ............video
Current Mood:

hungry
Hey everyone well im looking for some mac pigment vials.......or samples id really like the vials since the full size jar is way too expensive for me plus ill never use so much product....also looking for some eyeshadows
PIGMENTS
teal
pink opal
enremauve
burnt burgundy
neo orange
grape
EYESHADOWS

vex
smut
typographic
passionate
soft brown
electra
wedge
bamboo
naked lunch
phloof
mylar
shimmermoss
vibrant grape
top not
white frost
allthatglitters
blanc type

PAINT POT-

painterly
blackground
Current Mood:

awake
hey yall just wanted to tell everyone i finally got my camcorder and have uploaded some makeup tutorials on youtube and id appreciate if you guys check my channel out and hopefully subscribe! <3Jess

heres my channel
http://www.youtube.com/user/trippsstar?feature=mhw5

Current Mood:

excited
sorry i dont have all pics,i had them on photobucket but now there gone..hmm if you realy want pics let me know.
and my sale:

sample of MAC bare study paint pot i got from mac 1x with brush $3.25 wont sell alone.
MACselect cover upnc20

1x +1xfrom person i got it from, looks brand new the box is just a little powdery

$10

select moisture cover nw15-

got it from same person i got the one above same usage.

$10

mac forgery e/s limited edition usage shown in pic......




mufe HD foundation 123 about 50%left id mix with a diff one but i just got a diff foundation all together. $10
bare escentuals face color TRUE BEAUTY never used

$7
MANIC PANIC red passion-never used- $6

bare escentuals brush flawless face

never used but washed. $5

bare escentuals eyeshadow preset

never used

$7

urban decay primer potion in jar filled to top.never used

$5
tthe lashes i have are PURPLE not blue im just using this as a refrence since my camera has no batteries.if you really want a pic of them ill take one.
Hey everyone heres my sale....you can give offers i want these gone!
ISO
i really need these... or im gonna stab my eyes out lol
please help......
if anyone could ask around that would be awsome!
humid

soft brown

chrome yellow

the orange e/s i dont remember the name but its bright orange.

crystal avalanche

gesso

painterly paint pot

pharaoh paint pot(ill take samples of this)

acid orange pigment (mac)

AND TRY ME ON ANY BRIGHT COLOR FROM MAC

vanilla pigment in OJ i dont care amount
So yesterday i did a lime green,purple and little pink, look...........
(
Click here for more :) <3<3<3<3<3<3<3<3<3
Collapse
)
im doing this look over when i get my lime green....i really liked how it came out :)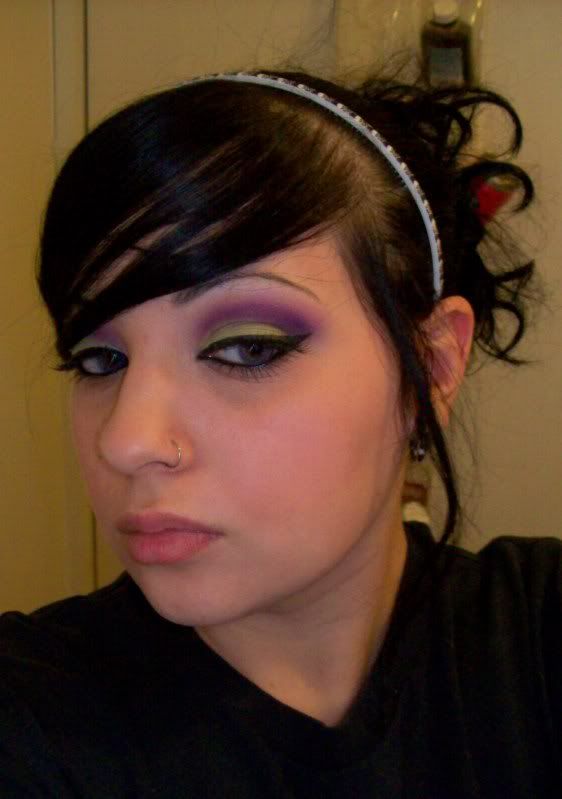 PLEASE LET ME KNOW YOUR OPINIONS GIRLS!
<3<3<3 also i had more pictures but my camera died and it wont let me upload them. hate my camera it dies so fast!
so yayyyyyyyyyy i finally got young punk mineralized e/s from mac soooo exciting for me ive been wanting that since it came out.....i know im a little late but anywho......................
OF course i had to go and mess with it and this is what i came up with...please let me know what you think?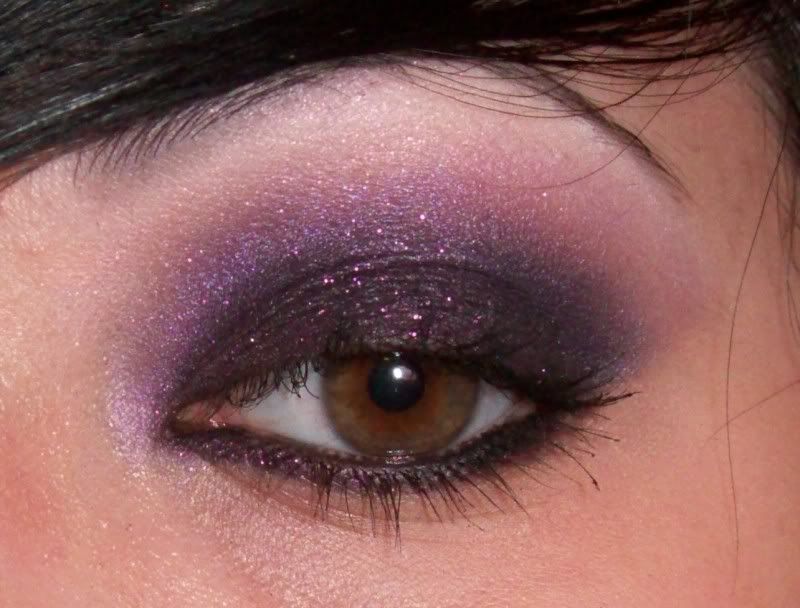 (
yayyyyyy young punk....more pics under cut
Collapse
)
Current Mood:

tired